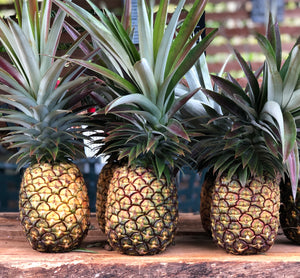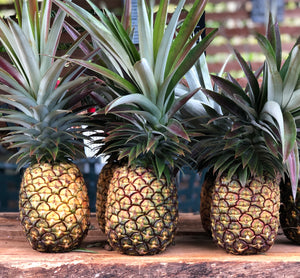 On Sale
Hawaiian White Pineapple
DONE FOR 2023 SEASON direct consumer ship - thank you and we will improve our website to only have priority shipping for pineapples next year. Keep in Touch!!
White pineapple from Hawaii is the BEST tasting, sweetest, low acid delectable fruit/pineapple you will ever eat.  Very difficult to get on the mainland of The United States, we will ship when it's time to harvest.  Usually August to October here in Laupahoehoe.  Our Hawaiian White Pineapples grow quite large and we feed them our home made organic fertilizers and sprays.  
Once you eat a Hawaiian White Pineapple you will never be satisfied with anything else!
Send us a note we will put you on our notification list!